Do not hesitate to contact us!
Come visit our La Casa del Habano in the city centre of Maastricht and enjoy your favorite Cuban cigar in our beautiful cigarlounge. If you have any questions about our store or you need help with your order, feel free to contact us at any moment. 
Address: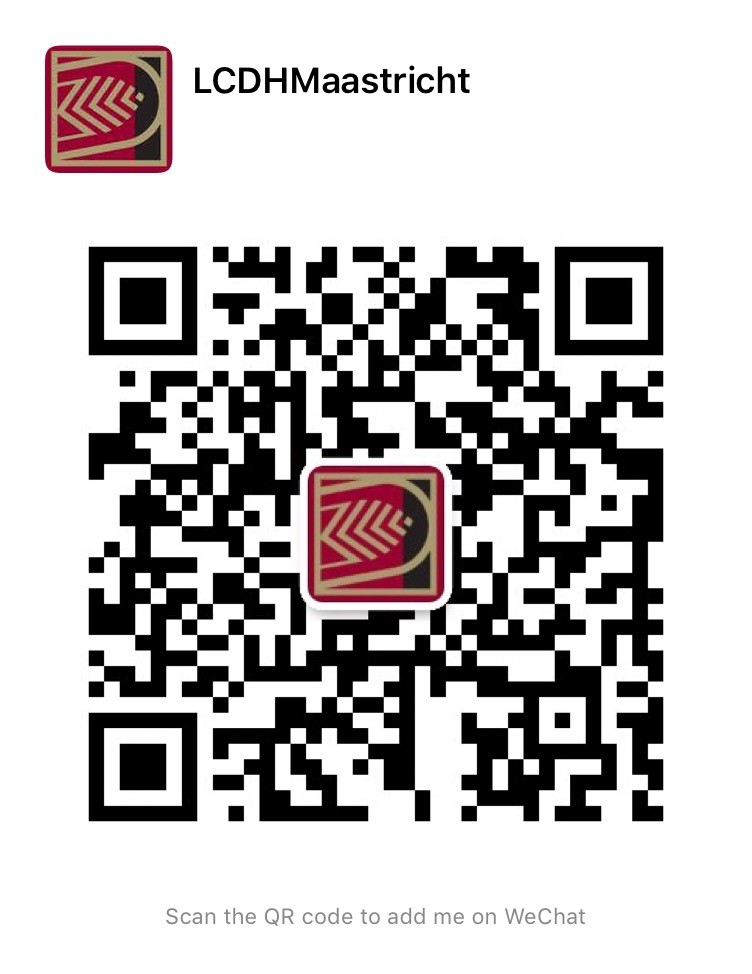 Stationsstraat 33A
6221 BN Maastricht                                                             
The Netherlands
Visiting hours:
Monday:              Closed
Tuesday:            10:00 tot 18:00 
Wednesday:      10:00 tot 18:00 
Thursday:          10:00 tot 18:00
Friday:                10:00 tot 18:00 
Saturday:         12:00 tot 17:00 
Sunday:             Closed due to the Corona virus
Shop phone: +31(0)438505741
Mobile/Whatsapp: +31(0)640546977 or +31(0)615259545                           
WeChat:
LCDHMaastricht (or scan QR-Code)
KVK/Chamber of commerce:73969095
Company name: LCDH Holland B.V.
Bank account: NL11RABO0337845522
BIC: RABONL2U 
Navigate to our store using Google Maps: