Let us introduce ourselves
Who are we?: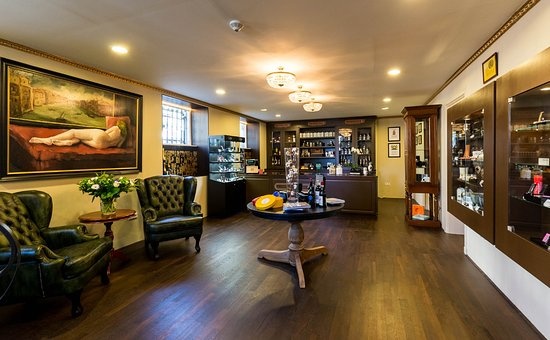 We are Dirk & Stanley. We would love to welcome you to our beautiful store in the south of The Netherlands. 
La Casa del Habano:
La Casa del Habano Maastricht, the place where you can enjoy and celebrate Havana's finest. As The Netherland´s third La Casa del Habano, our store offers a superb collection of exquisite Cuban cigar brands, in various sizes, shapes and presentations in one of the world's most impressive walk-in humidor.
Accessories:
We also offer an extensive range of humidors and other accessories, such as lighters, cutters, ashtrays, and books as well as a splendid array of carefully selected beverages from a variety of origins, everything you need to enjoy the pleasure of cigars.